Soft Reminder Quilt
FREE Download
Many of you are not aware that I am a breast cancer survivor. I was diagnosed in July of 2004. I was very lucky that my cancer was diagnosed early and I feel extremely blessed to have made a full recovery. This Soft Reminder is my way of reminding all women to do self exams and to stay up to date with their mammograms.
Fabric Requirements
Light - 1/4 yd
Medium - 3/8 yd
Dark - 3/8 yd
Backing - 18" square
Batting - 18" square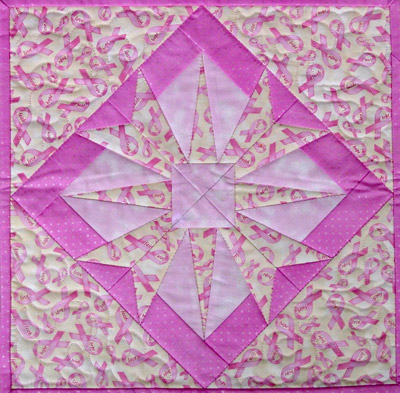 Download Pattern
Download the Soft Reminder Quilt Pattern and Instructions Sheet. It is a completely free download. Simply follow the following link to download the pattern.